Comment iovox Insights fonctionne
Coaching en temps-réel
Repérez les tendances
Recherchez les conversations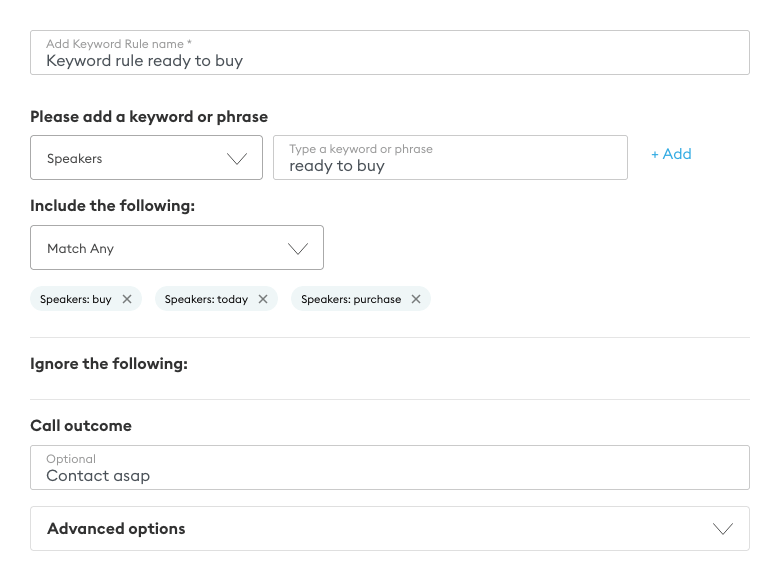 Spot Trends, Opportunities, and Outcomes at Scale
iovox Insights highlights key phrases and lets you spot trends, opportunities, and outcomes.
What is each call about?
Which products/services are most callers interested in?
What are the key challenges that callers are talking about?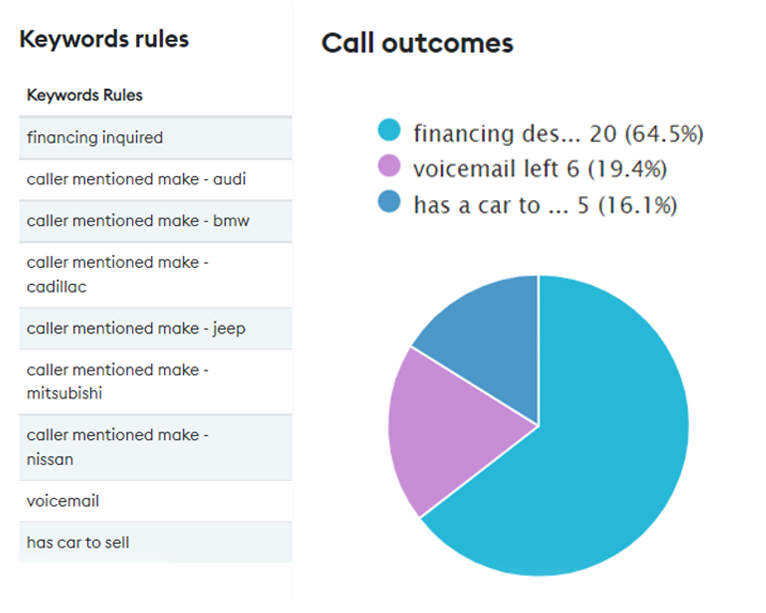 Get Deeper Insights About your Customers
Are callers interested in additional products or services that you sell?
What competing products and their features are your callers interested in?
What factors are driving purchase decisions?
iovox Use Cases
Identify trends in the number of bedrooms callers are looking for in a neighborhood.
Calculate how many callers booked appointments to tour a home or test drive a car.
Understand how many callers have a house to sell or a car to trade in.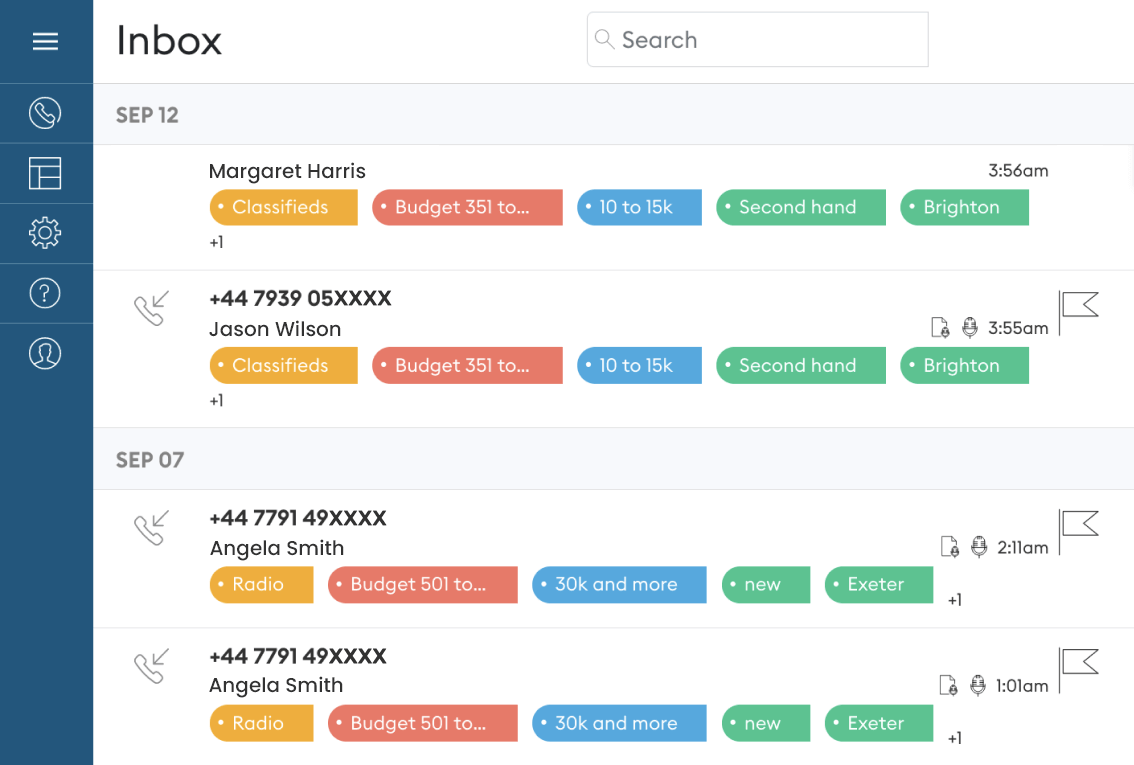 Improve Lead Qualification
Where is the caller in the buyer's journey? Is the caller a hot lead?
Use keywords to improve lead qualification.
Identify keywords that influence a sale.
Assign the right sales team members for follow up calls.
Use trigger based alerts to prioritize hot leads.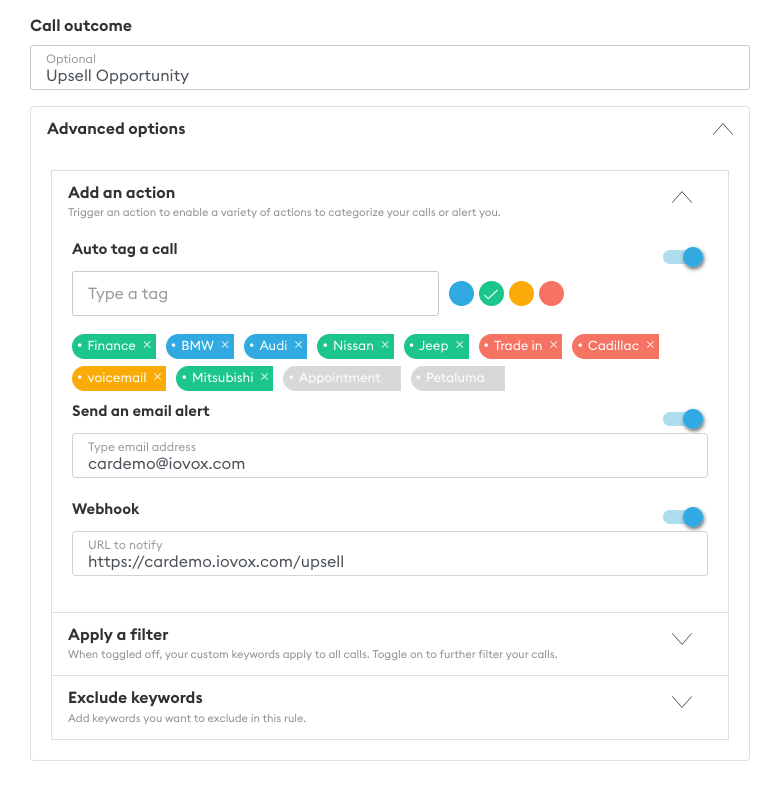 Find Upsell & Cross-Sell opportunities
What related challenges are callers talking about? Do they have any other requirements your company can fulfil?
iovox Insights identifies keywords and can send you trigger-based alerts.
These alerts can be used to upsell and cross-sell to your customers.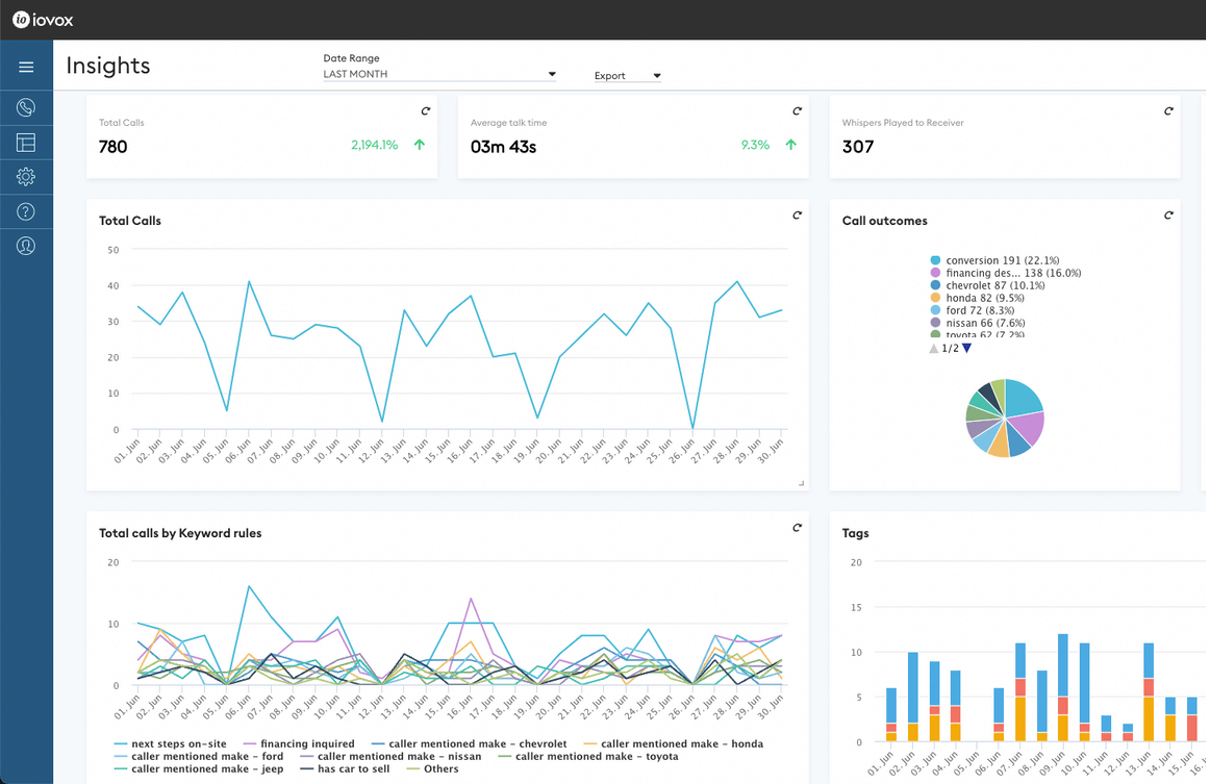 Measure Customer Experience
How satisfied are callers with their experience?
What are callers dissatisfied about?
Use keywords to map sentiment analysis at scale
Identify keywords that increase customer satisfaction (CSAT)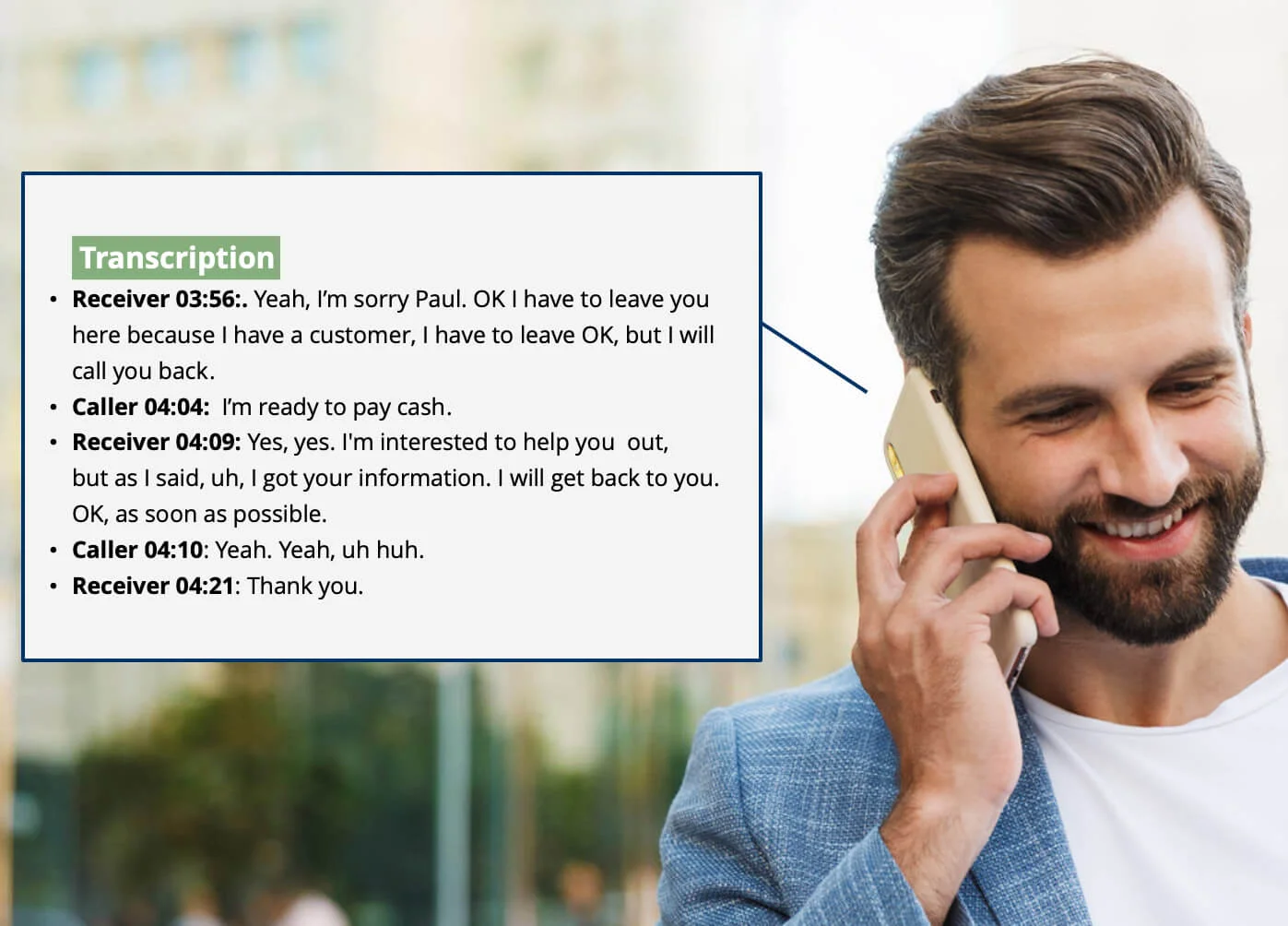 Identify Quality Problems & Train Your Team
Are your call center associates following scripts and processes?
Are your associates following legal requirements?
Screen transcribed call recordings for call quality problems
Get trigger alerts if call scripts are not followed or statutory phrases are missing from calls.
Spot keywords or phrases indicating compliance or privacy issues
Train and coach your associates to continuously improve.
Reduce average call handle time
Key Features
Automated Call Recordings
Automated Call Transcription
Define Keywords and Phrases to Identify
Search Call History
Trigger Alerts
Integration with iovox Numbers
Vidéos d'instruction pour iovox Insights
Tu veux en savoir plus sur le fonctionnement de l'IA conversationnelle sur la plateforme iovox ? N'oublie pas de consulter notre série de vidéos d'instruction Insights :
Bien plus que l'IA de Conversation avec iovox
Lorsqu'il s'agit de convertir un appel professionnel ordinaire en données précieuses, iovox est le nom auquel il faut se fier. Utilisé par des marques de premier plan dans plus de 30 pays, iovox fournit son expertise aux clients et comment tirer le meilleur parti de leurs données d'appels.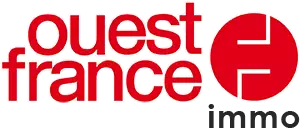 Contactez notre équipe dès aujourd'hui pour découvrir nos produits et solutions
Veuillez sélectionner une option:
Contactez-nous
Envoyez-nous un message et une personne de notre équipe vous contactera dès que possible.
Ou appelez-nous au +33 1 84 88 46 40